Peter Hudson: Every investor has one thing on their mind – inflation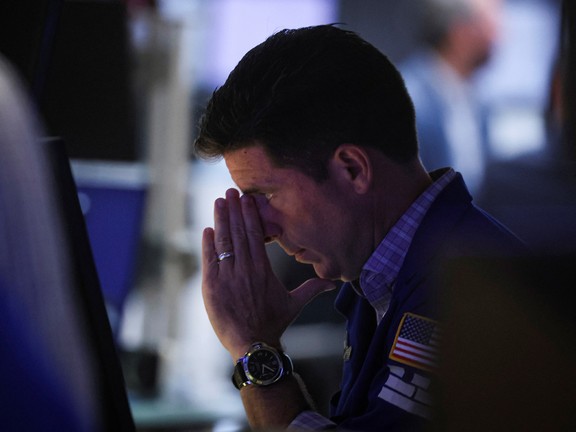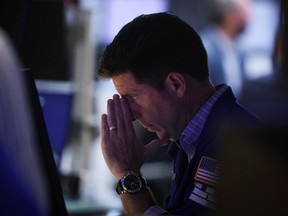 Article content
The Toronto Money Show, after an epidemic hiatus, was held last week. It's a great show: a gigantic exhibition and forum on all things investing and money. It would have been better to return to actual in-person discussions with investors, rather than conferences via Zoom. Attendance was high, but morale was not. Let's look at five points of view.
Article content
Everyone was depressed
Article content
Whether it was speaking to conference attendees, or sitting in for some hundreds of presentations, the gloom and gloom was everywhere. No one was enthusiastic about the market, and the prophets of doom had the largest audience. One jubilant fellow even predicted a bear market for another 20 years. Investors lamented the deterioration of everything, even bonds.
Article content
Cryptocurrency and cannabis investors have lost so much that related companies have not even bothered to show up. The mood was bleak, with the conference starting just days after markets plunged 4 percent in one day. Those present looked at me as if I was from another planet when I commented in the speech "It wasn't like that All bad."
Alternatives come out when nothing works
Article content
There were presentations and booths by a company selling rare wines as an investment, a private Texas condo looking for investors and a company selling music royalties. They've all received huge crowds, because investors are looking for something – anything – other than stocks and bonds. Many investors were simply looking for an investment that didn't behave like the rest of their portfolios – a popular uncorrelated asset class.
We have nothing against alternative asset classes. After all, we are portfolio managers of a US hedge fund. But investors have to be careful about transferring money to other asset classes just because something isn't working. The switch may be at the exact wrong time (before the rally), or in something investors don't fully understand or may not be right for them.
Article content
This is not 2008
Gloom and bleak though, some rare speakers who aren't entirely negative (myself included) note a few things when comparing the current economic period to the period of the Great Financial Crisis of 2008.
First – and this is important – no one talked about any imminent bankruptcies likely to occur the Monday morning after the conference. This was in sharp contrast to 2008, when investors were too scared to wake up in the morning for fear that another auto company, bank, brokerage or mortgage company might collapse. Nope, this year we've gone through another week, month, quarter, and year without a huge bankruptcy.
Another area of ​​difference is functionality. In 2008, the US economy was losing 400,000 jobs per month. But at MoneyShow, attendees were discussing how there are 11 million jobs in North America that no one can find workers to fill. It really is a different time.
Article content
Cold shoulder in hot topics
In previous years, the showroom was filled with start-up mining companies, cannabis companies, and cryptocurrency companies. Rock stars roam the halls, promoting the latest fad they've signed on. Well, it turns out that all of this stuff was a failure, so maybe there's a good contrarian indication here.
This year was the first of many shows that some might call ordinary. No themes prevailed, and no areas of focus attracted all the attention of investors. My intuition tells me that this is a very good thing. Investors might do well to go back to basics, and ignore thematic investing.
Five strategies to help prepare your investments when the market bounces

Five investment principles that should always apply, no matter the season

Five things – good and bad – affecting investors this summer
Article content
Every investor has one thing on their mind
Nobody, at least compared to other money conferences over the years, really wanted to talk about stocks and specific characteristics of the company. No, all they wanted to talk about was inflation and interest rates. Specifically, when they are both going to climax.
The company's fundamentals, at least for now, don't matter one thing. Corporate reports of strong earnings? who cares. higher profits? who cares. It's all about inflation. This is the one thing that interests some (perhaps most) investors right now. It makes picking stocks very difficult. You might find the world's largest stockpile today, but if inflation continues to rise, that big stock is likely to drop by 20 percent next week.
Article content
The laser focus on a point or two of data will eventually change, but it's certainly annoying for any investor who thinks the company's fundamentals really matter.
Peter Hudson, Chartered Financial Analyst, is the founder and head of research at 5i Research Inc. It is an independent investment research network that helps investors achieve their investment goals on their own. He is also a portfolio manager for i2i Long/Short US Equity Fund. (The 5i research team does not own Canadian shares. The i2i Long/Short Fund may own non-Canadian shares listed.)
_____________________________________________________________
If you like this story, sign for FP Investor Newsletter.
_____________________________________________________________